We're open & deliver worldwide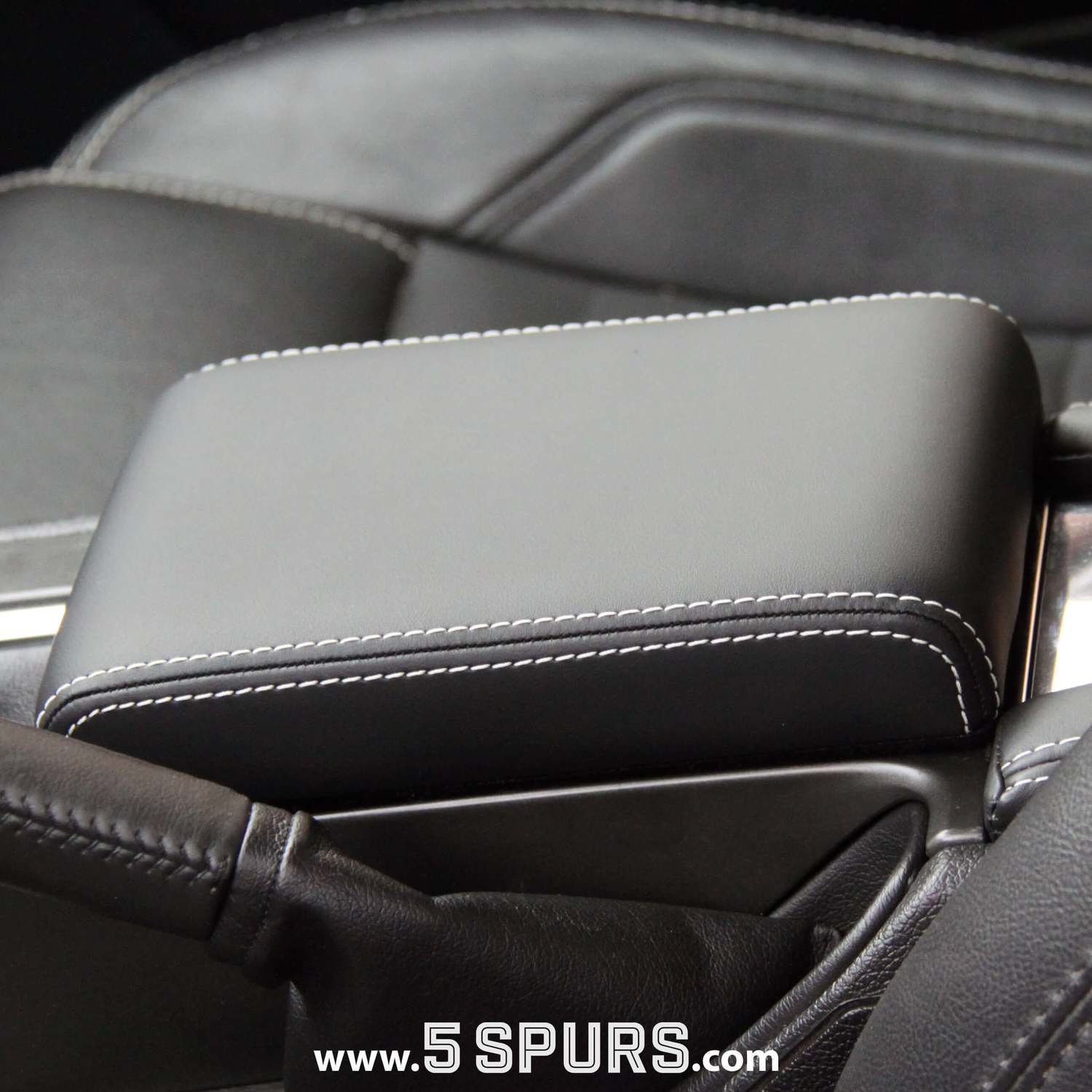 2010 to 2014 Mustang: KR-Armrest
0002001
Product Details
King of the Road (KR) Armrest
Enhances your driving experience
KR Armrest - Features and Benefits:
The leather armrest supercedes OEM quality and feels luxurious
Manufactured in UK with specialist suppliers
Installs in seconds and easily removable to access items in the cupholders
Looks stylish and worthy of a showcar
Its ergonomic design offers comfort to both driver and passenger
Fits snugly and securely even during spirited driving
Foam padding offers exceptional support and comfort on long trips
International Tracked shipping
Designed By a Mustang owner For Mustang owners
Click here for a video of the quick Install and Features

Fits:
2010, 2011, 2012, 2013, 2014 Shelby - GT500, GTS
2012, 2013 Ford Mustang - Boss 302
2010, 2011, 2012, 2013, 2014 Ford Mustang - GT/CS, GT, V6
Note:
Send details of your Custom Order requests to info@5spurs.com
Products are Made-to-Order hence purchases are final and non-refundable
Save this product for later
Well made and very comfortable
Today I installed the 5Spurs start/stop button and arm rest.
I ordered the button as a red blank because I'm strange like that. To install it I used the pick method from a CJPP video.
The arm rest is well made and very comfortable, especially with the MT because the cup holders are essentially useless. It's made of real leather, the texture, stitching and color are a perfect match.
Armrest and Start Button
Kermitz, 2019 Mustang GT PP1